About Us
Our Story
Trusted Law was founded by Natalie Chapman in 2013, although it wasn't always named this! Find out more below.
Meet the Team
My name is Natalie Chapman and I am the founder and Managing Director of Trusted Law Ltd, plus a Mum to our beautiful twins and wife to Darren. Prior to the twins arriving, my life was pretty 'normal'. I was working in Property Law for a big international law firm, studying towards my Legal Executive qualification and my career was progressing steadily. I always thought that I would simply work within law firms, being a 'working mum' when I did eventually have children, and steadily work my way up the ranks – I didn't really know any different. Once I fell pregnant in 2011, my views didn't really change and I even booked them a place at the local nursery when I was still pregnant. But, as soon as the twins arrived everything changed!
Read More
I decided that I no longer wanted to work all of those long hours in the office, but I didn't want to be a 'stay at home mum' either. After much discussion with Darren, we agreed that I wouldn't return to the law firm but I would remain at home with the twins on the provision that I finished my Legal Executive qualification – and of course, we had to make other financial adjustments to cater for this too, including moving back to Lincoln. I remember starting my studies when the twins were around 4 months old and I sat my final exam about 12 months later – that was one of the hardest times in my life!! I basically studied every minute that the twins slept, the house was a mess and poor Darren hardly saw me! It was all worth it though, as I passed all of my exams and obtained my Level 6 Diploma in Law and Practice qualification. After this, I was finally enjoying the time off with the twins but it didn't take long for me to realise that I was missing the intellectual side of work.
After some research, I discovered a role with a sister company of The Society of Will Writers and soon realised that I could possibly have my cake and eat it……..I could stay at home with the twins and work on a career in an area that I have now actually qualified and trained in. Shortly afterwards I was given the opportunity to set up my own business and become a member of the Society of Will Writers which is when Trusted-Wills.co.uk was born. I started to slowly build my reputation and clients in Lincoln, predominantly visiting them in the evenings and at the weekends. I quickly discovered that actually this is exactly when clients wanted to see me as they didn't have to take time off work or be juggling their kids during the appointment – definitely a win win!
The 'big' move – Norfolk bound.
Our family decided to move back to Norfolk in August 2014 and it was time for me to build the business here in Norfolk. After settling the twins into nursery and the new area, I had to dedicate some time to establishing Trusted-Wills in the local area. I realised quite quickly that Norfolk businesses were very keen on networking and most Norfolk people like to 'buy local'. I attended some networking events, met some awesome people, gained some wonderful clients and Trusted-Wills started to take shape and evolve.
Read More
After a few years of building Trusted-Wills, sadly some of my clients passed away and their families approached me to help with the Probate. Of course, I wanted to continue to support those families during those difficult times. In August 2016, I made the decision to change Trusted-Wills from a sole trader company to a Limited Company; Trusted Wills & Probate Ltd was born – trading as both Trusted-Wills and Trusted-Probate here in Norfolk. After a fantastic year for Trusted Wills & Probate Ltd, I soon realised that there simply wasn't enough time for me to support all of the clients that were approaching me and I had to start thinking about growing a team around me.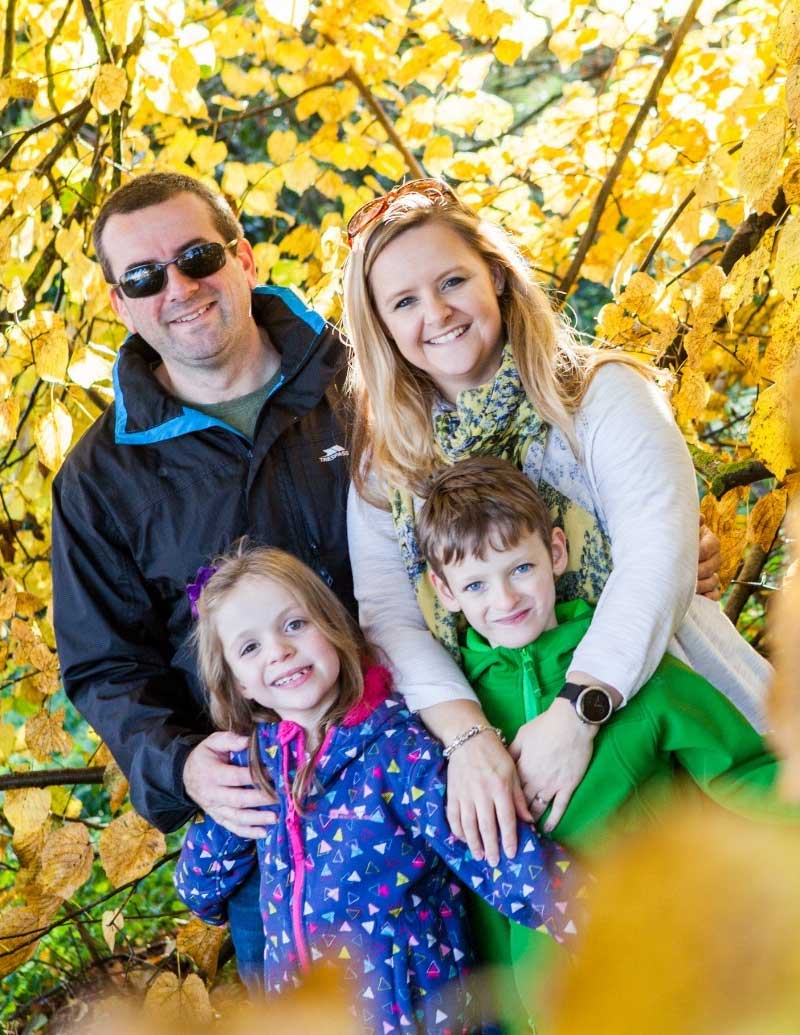 The company growth – Trusted Law Ltd
In January 2018, I launched a new company name of Trusted Law Ltd, I made some small changes to our logo (can you spot it?) and literature and started to grow a small team around me.
Read More
In addition, we opened our first office (excluding the business centre we used) in January 2020 and finally had a 'front door' in Wymondham, Norfolk.
Our office is conveniently placed in the centre of Wymondham and is mostly used by myself and our office based team as everyone else is busy visiting clients at their homes.
So as you can see my life has completely changed since having the twins. I have gone from working at a big international law firm Monday-Friday (plus overtime!) to having my own successful business to develop and grow.
Setting up Trusted Law enabled me to stay at home to look after my twins in their early years and continue with my legal career. It has been, and continues to be, extremely hard work but I am enjoying the whole experience. I have always enjoyed meeting and getting to know new people so this seems like the perfect combination.
Thank you for reading my journey!
Natalie
Natalie Chapman
Owner & Estate Planning Advisor
Natalie, our founder and MD, moved to Norfolk in 2014 with her husband and twins. Historically, she has experience in Property Law, working for law firms in Lincoln and Norfolk before cross qualifying to Will and Estate Planning.
Read More
Historically, she has worked in a number of law firms in Lincoln and Norwich specialising in Property Law. After the birth of her twins, she re-trained into Wills, Trusts and Estate Planning. She completed her studies with the Chartered Institute of Legal Executives ("CILEX") to become a Graduate member of CILEX. Shortly afterwards, she became a full member of the Society of Will Writers and started her first business Trusted-Wills, which has now successfully grown into Trusted Law.
Her passion is dealing with and advising on complex estates and trusts and ensuring that the client's wishes will be met when the time comes.
Natalie lives in Wymondham, Norfolk and her client base covers Norfolk, Suffolk, Cambridgeshire, Peterborough and Lincolnshire.
Contact Information
M: 07972 212355
T: 01953 711950
nataliechapman@trustedlaw.co.uk
Darren Chapman
IT Director
As well as being Natalie's husband, Darren acts as our IT Director on a part time basis, which he combines with running his own successful cyber security company, CyberScale.
Read More
He is responsible for managing our IT suppliers, ensuring the right technology and processes are in place to make Trusted Law efficient, and keeping our systems and client data safe and secure.
Darren lives in Wymondham (with Natalie and the twins!) and has over 20 years of experience in IT and security.
Contact Information
T: 01603 339055 or 01953 711950
darrenchapman@trustedlaw.co.uk
Claire Stannard
Wills & Estate Planning Advisor
Claire has spent the last eleven years working for two local charities where her roles have included supporting vulnerable adults back into work.
Read More
These roles also saw her organising large scale events, managing volunteers and being responsible for large sums of money.
She has always had a keen interest in Law and has recently retrained in order to pursue a career in Will Writing and Estate Planning.  She has become an affiliate member of the Society of Will Writers (Aff. SWW)
Claire lives in Norfolk with her husband and two young children and her client base covers Norfolk and North Suffolk.
Contact Information
M: 07716 927611
T: 01953 711950
clairestannard@trustedlaw.co.uk
Sue Stiff
Office Manager
Sue has a background in admin and finance and has worked in the Civil Service for 23 years. She was responsible for managing the provision of estate services.
Read More
This role included liaising and visiting different Civil Servant estates across the Country, managing a team members, creating documents and managing a substantial budget for these provisions.
Sue has recently retrained into Wills, Trusts and Estate Planning passing the SWWEPP Wills and Estate Planning Certificate Course.  She is responsible for assisting with our document drafting and managing the financial aspects of our business. 
Sue currently lives in Lincoln with her husband Ray, but is looking to relocate to Norwich in the very near future
Contact Information
T: 01953 711950 or 01603 339055
suestiff@trustedlaw.co.uk