Power of Attorney
There are no automatic rights for anyone to legally make decisions for you if you are unable to, this is where having your Power of Attorney documents in place is invaluable.
CONTACT US
Your Lasting Power of Attorney, or your LPA
This is the most common form of Power of Attorney documents and will offer a greater level of protection for you and your loved ones. There are two different types of LPA:
LPA for Health and Welfare
An LPA for Health and Welfare – this covers all decisions relating to your personal health and welfare such as life-sustaining treatment and care home decisions.
LPA for Property and Financial Affairs
An LPA for Property and Financial Affairs – this covers all aspects relating to your property and financial affairs such as your share in the family home, paying your bills, bank accounts, pensions, savings, and investments.
You are able to choose either or both of these documents, giving your chosen attorneys the ability to make decisions on your behalf should you not be able to.
LPAs are not only for people entering the 'later phases' of their life.  Illness or incapacity can strike at any time and if you are not prepared then it is possible decisions will be made that are not in your best interests.  As we never know what life is going to throw at us, it is always a good idea to be prepared, which can give that much-needed peace of mind for you and your family.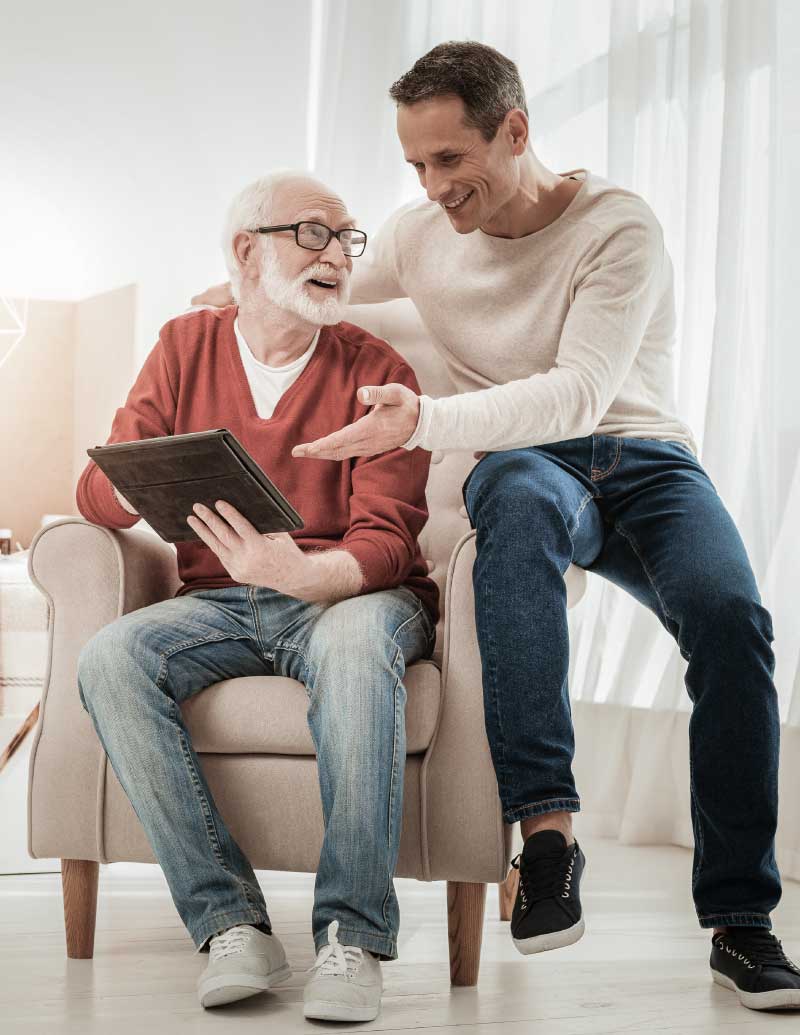 We offer a full 'hand-holding' service for our clients LPA documents so that there is a minimal amount for you to do.  Our service includes all advice regarding your documents, your choice of attorneys and any instructions if needed, it also includes the correct preparation of your documents, providing a 'certificate provider' service, the signing for all parties in the correct order and lastly, dealing with the Office of Public Guardian to register the documents.
Your LPA will only come into effect once it is registered with the Office of Public Guardian.
Your General Power of Attorney
A General Power of Attorney has fewer formalities than its counterpart, the LPA for Property and Financial Affairs as it does not need to be registered to be used and comes into effect as soon as it is signed. However, it will lapse if you become incapacitated. It is more commonly used where:
1. You are going on holiday and need someone to look after your affairs while you are away eg. if you are purchasing a house or selling a business.
2. You are moving out of the country for a few years and need someone to look after your affairs in this country.
3. You are going into hospital for risky treatment or operation and may prefer to have someone else looking after your affairs on your behalf.
4. You have been diagnosed with a terminal illness and there simply is not enough time to arrange your LPA for Property and Financial Affairs.
The General Power of Attorney can be limited to specific areas or it can be a general power. This is less restrictive with its requirements but again we will guide you through the whole process from advice to signing the document to ensure that it is legally valid.
You were recommended to us by a friend – always a good sign. We'll recommend you to others too.
You kept us well informed of the process, timing etc and explained everything in a very helpful way. You answered all our questions – even when we asked them several times in different ways. We really value your explanation and advice when we were unsure of meanings and ramifications of different option. Thank you so much.
Peace of mind for you
"Many of our clients say that they have 'peace of mind' after their Will is finalised. If you have any questions about your Will, please get in touch, we would rather have an informal call with you then have you worrying"
Natalie Chapman, Managing Director